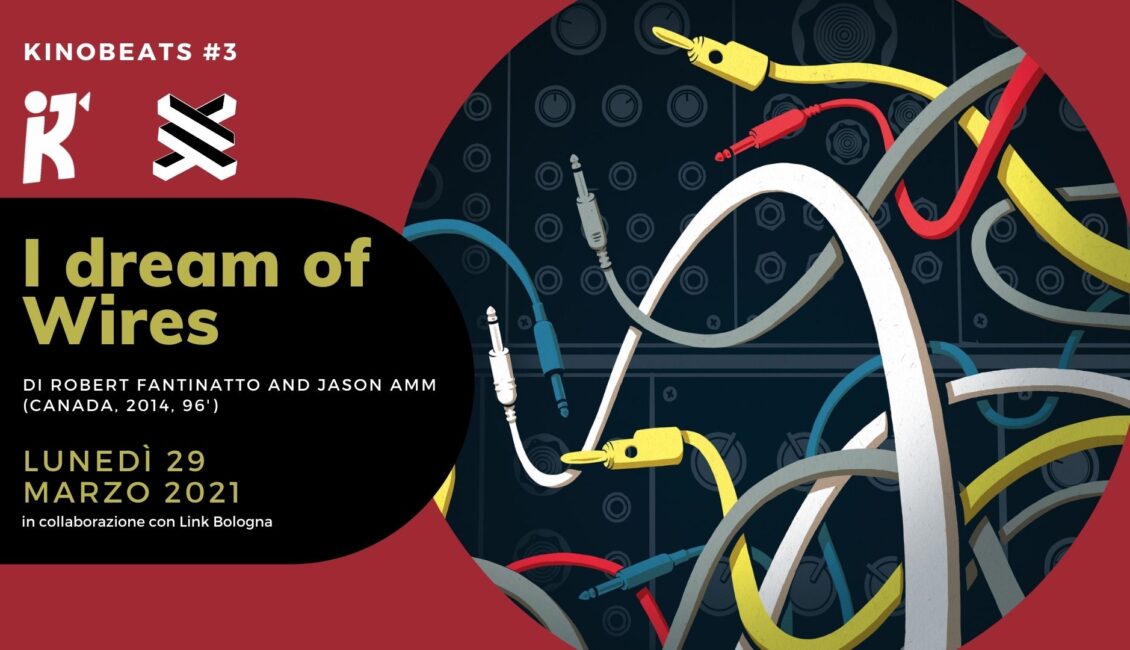 l terzo appuntamento della rassegna cinematografica KinoBeats a cura di Kinodromo e Link: una serie di eventi intorno al tema della musica elettronica e del 
#clubbing
.
LUNEDÌ 29 MARZO 2021
21.00 | DJset
PROIEZIONE su OpenDDB 
→
[ disclaimer – se anche l'evento risultasse gratuito, ed è colpa di un malfunzionamento del nuovo Facebook, salvo diverse comunicazioni il costo del biglietto è di 6 euro ]
I dream of Wires
di Robert Fantinatto e Jason Amm
(Canada, 2014, 96′)
I dream of Wires è un documentario sull'ascesa, caduta e rinascita della macchina che ha dato forma alla musica elettronica: il sintetizzatore modulare. Tracciando l'evoluzione dello strumento, I dream of Wires esplora la storia della musica elettronica nel suo insieme, dall'alba dell'era elettrica delle origini, al dominio  mainstream nelle classifiche pop.Il film offre uno sguardo affascinante su come la tecnologia ha influenzato il panorama musicale. Oggi il synth non è più una curiosità esoterica e neanche un semplice strumento musicale: è uno strumento essenziale per nuove sonorità radicali e una vera e propria sottocultura.