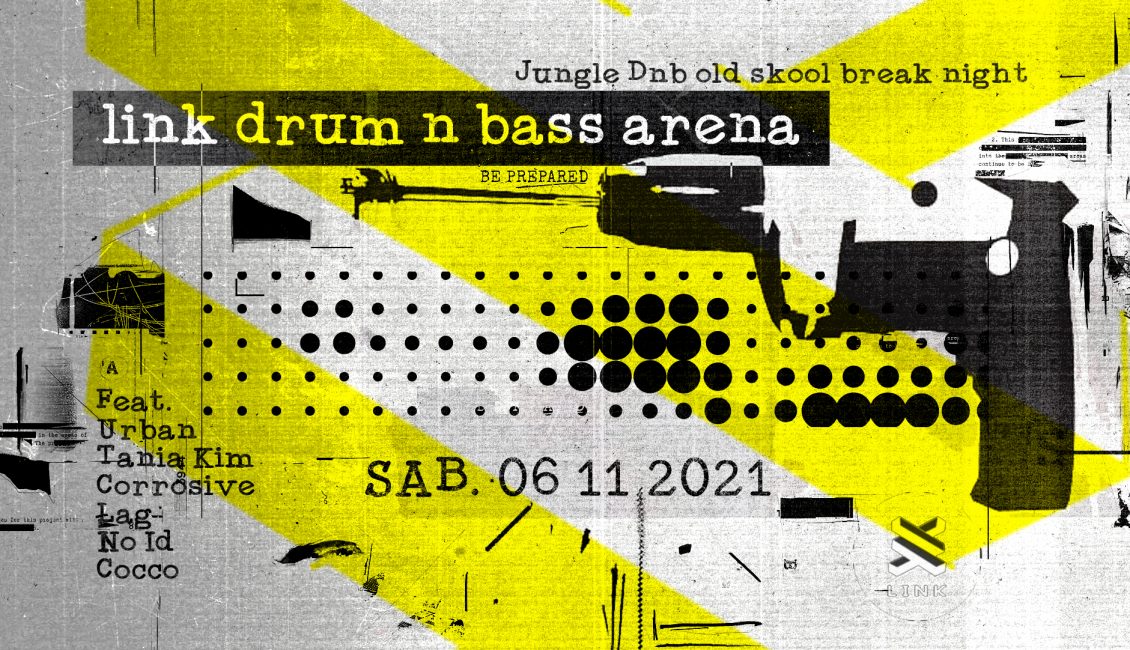 Drum'n'Bass Arena | LINK BOLOGNA
Sabato 6 Novembre 2021
Purtroppo per cause indipendenti dalla nostra volontà l'evento Drum'n'Bass Arena NON si potrà svolgere presso il Link di via Fantoni.
La serata si svolgerà comunque in altro luogo e tutti i djs rimangono confermati. Sabato comunicheremo le coordinate della nuova location dalla pagina link dnb e nella bacheca dell'evento. A domani! stay tuned
Tornano finalmente a pulsare le basse frequenze al Link con una delle sue più longeve e storiche serate: ormai dal lontano '96 la Drum and Bass Arena ha sempre ospitato i migliori artisti e dj e fatto ballare generazioni di clubbers al suono di jungle drum and bass.
Questa volta ad alternarsi alla consolle avremo dj Urban, No Id di Underground Area, i dj's di Sumo Music Tania Kim Corrosive Lag e dj Cocco per un pieno di bassi e batteria.
Be ready!

Jungle Dnb old skool break night w.
Urban




Tania Kim 




Corrosive

Lag

No Id 




Cocco
Info 3393018539

>> Ingresso con Tessera AICS OBBLIGATORIA
Domanda Tesseramento Link 2.0: https://members.ugo.srl/signup/link

⚠️ Per accedere è OBBLIGATORIO avere effettuato domanda di tesseramento online prima dell'evento. La tessera sarà successivamente attivata dopo aver completato la domanda presso lo sportello di tesseramento online al Link.
– Come da normative vigenti, per accedere all'evento è necessario il possesso del Green Pass o l'effettuazione di un tampone (con risultato negativo) entro le 48 ore dall'evento. In alternativa avrà valore anche il certificato di avvenuta guarigione dal Covid.
– Durante l'evento sarà obbligatorio indossare la mascherina in conformità con le indicazioni del Ministero della Salute.
– Il numero di ingressi è limitato e contingentato secondo le norme anti covid-19.
– L'ingresso è consentito SOLO a chi indossa mascherina.
– Saranno presenti diversi punti per la sanificazione delle mani da usare in accesso e in uscita da ogni area dello spazio.