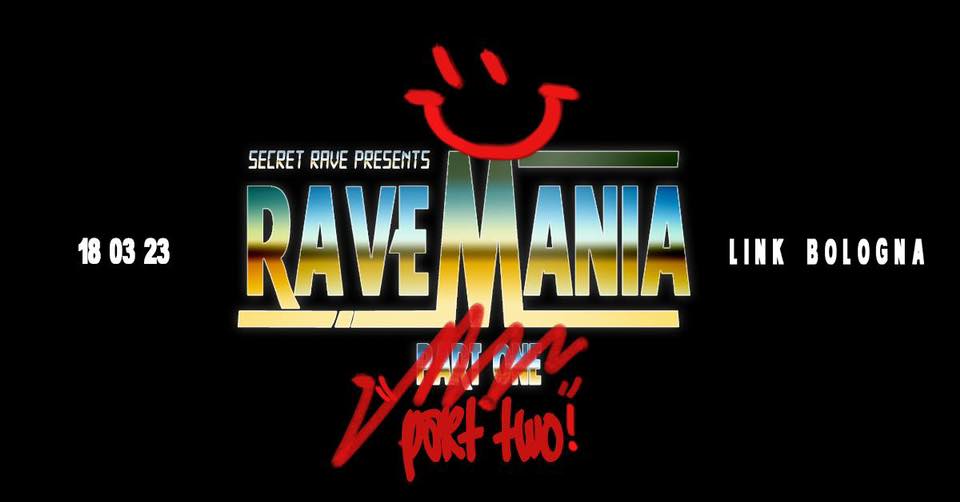 ANOTHER SECRET RAVE PRODUCTION WITH A SURPRISE: RAVEMANIA PART TWO !
Back in Bolo and our beloved Link club for our monthly residency! We decided to add some more
to our receipt and came up with the second part of this crazy funny idea with a
line up…
YOU JUST NEED TO COME AND SEE RAVEMANIA PART TWO !
from 23.30 to the morning
!!! LINE UP VERY SOON !!!
XXXXXX X
XXXXXX
XX XXXXXX
XXXXX/XX
XXXXXXXXX live
!! we are not tolerant of any form of fascism, racism or discrimination. we dance for free expression, for fun and peace. respect the place and the others, and whatever you do…do it responsibly !!
STAY RAVE STAY SAFE
X
______________________________________
EARLY BIRD TICKET 7€ + DDP:
REGULAR TICKET 10 € + DDP
DOOR TICKET 15€
EVENTO +18
Ingresso riservato ai soli SOCI in possesso di tessera AICS
>>> Domanda Tesseramento Link 2.0:
______________________________________
ATTIVA LA NUOVA LINEA NOTTURNA N3 (Ponte Ronca – San Sisto) DA VENERDÌ A SABATO, PREFESTIVI E FESTIVI. FERMATA SAN SISTO.
> Autobus 20 fermata "Pilastro"