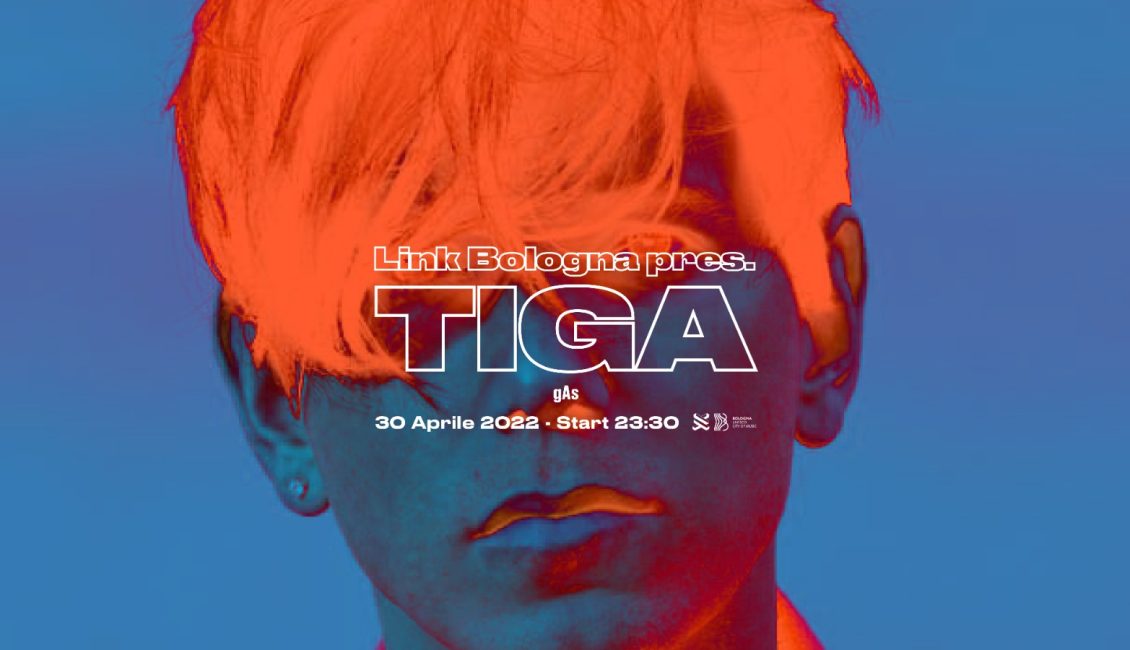 Tiga arriva al Link!
Disc jockey, produttore musicale canadese e membro degli ZZT insieme a Zombie Nation, Tiga James Sontag da sempre si è distinto per la sua versatilità e per il suo stile vario ed eclettico. Inizia a organizzare rave party a Montreal agli inizi degli anni 90, per poi aprire il suo negozio di dischi DNA Records nel 1994 e fondare la sua etichetta Turbo Recordings nel 1998. Negli anni si è fatto conoscere per alcuni famosi remix come Washing Up di Tomas Andersson, Madame Hollywood di Felix da Housecat e Comfortably Numb degli Scissor Sisters e per alcune importanti cover, come Hot in Herre di Nelly e Sunglasses at Night di Corey Hart.
Fresca di annuncio è invece una riedizione che uscirà con la sua Turbo Recordings di Consumed, disco capolavoro di Plastikman, anche conosciuto come Ritchie Hawtin, il quale guiderà proprio il progetto coinvolgendo anche Chilly Gonzalez.
Il 29 Aprile invece uscirà un nuovo pack di remix del singolo Mind Dimension, contenente una Re Edit dello stesso Tiga e un Remix di Kolsch.
---
🔥Preparatevi per un set che farà viaggiare la vostra mente per le terre inesplorate e piene di suoni del Pianeta Tiga!
Opening & Closing: gAs
•Bio Tiga
How does one begin to write about Tiga? Where to even start on a long road marked with notable checkpoints? What can be told that can't be tallied in raw statistics (which he's a total stickler for), or an unfurled parchment scroll of places gone and plaudits won? The duality of a life split between aspirational popstar and touring deejay falls short: by this point in time he's lived dozens of lives, let alone a mere two. Frankly the only claim that doesn't wash is that of being in a legacy mode – because that, to him, denotes the cardinal sin of coasting. And that just won't do.
Attending Berlin's Love Parade circa '92-95, then hearing DJ Hell drop "Sunglasses At Night" to the masses not too many years later. Giving a speech at his Montreal alma mater, then converting some of the impressionable graduates in the audience to come work at Turbo. Starting an independent label on a whim, then reaching 200 releases in a stormy industry with a higher turnover rate than Real Madrid managers. Getting hooked first on the fearless compulsion of Bowie, Reznor and Almond, then the frigid cool of Mills, Hawtin and D. James, then threading the needle consummately between these two worlds. These highwatermarks form the backbone of his pride, and in turn, fuel the self-perpetuating motion machine inside.
There's always extra room in the cockpit, mind. An army of collaborators, remixers and remixees have provided vital thrust over the years. From Alter Ego and Azari & III through Duke Dumont and Depeche Mode; from Matthew Dear and Moby, through Zombie Nation and Zdar, Phillipe; Paranoid London, Pusha T, Pet Shop Boys and Peaches.…on and on it goes. Read between the lines and you'll get a measure of the man. Teamwork affords stimulus, shuts down ego, and juices something he can't get to alone. At heart, it brings out the best in Tiga. So it'll prove in 2020, where the fingers of his well-combed Rolodex currently rest on entries marked Hudson Mohawke, Kolsch, and Cajmere. The fruits of this friendly jousting with find their way out of track ID requests and into the shops before long (perhaps even by the moment you read this – hope you're enjoying the future and remembered to short your cryptocurrency in time).
---
💥 Ticket online su Dice: https://link.dice.fm/G7af04b943db
– Early bird €15 SOLD OUT
– Regular ticket €20
– Door Ticket €25
---
Ingresso riservato ai soli SOCI in possesso di tessera AICS
Domanda Tesseramento Link 2.0: https://members.ugo.srl/signup/link
Per accedere è OBBLIGATORIO avere effettuato domanda di tesseramento online prima dell'evento. La tessera sarà successivamente attivata dopo aver completato la domanda presso lo sportello di tesseramento online al Link.