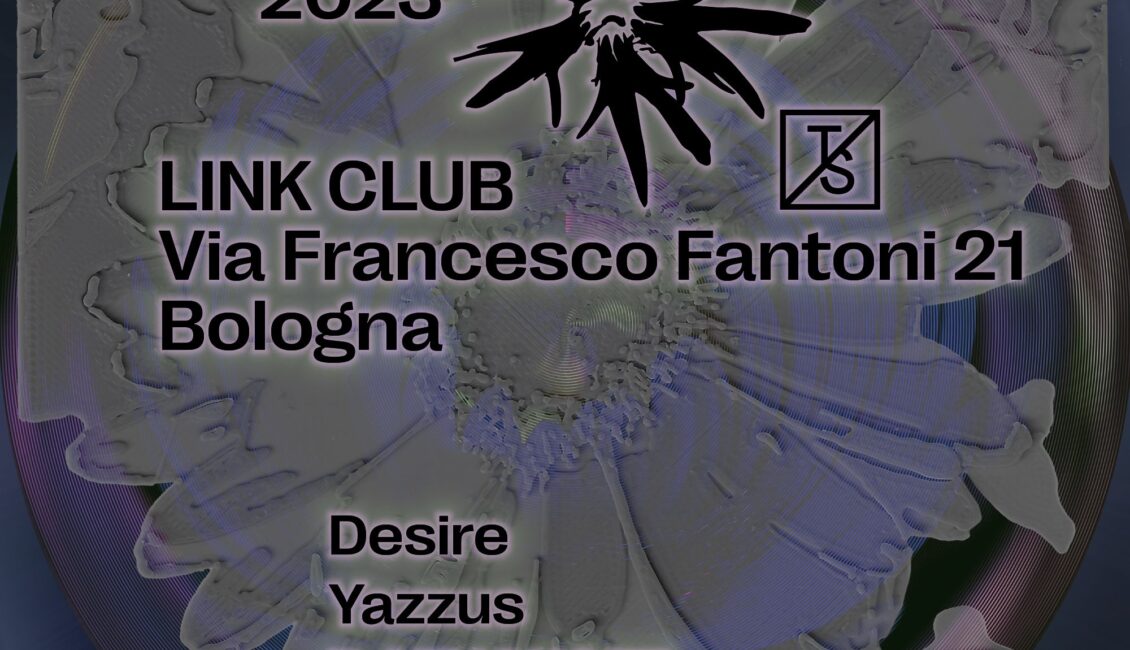 ℝ .
꧁ DJ FUCKOFF
The New Zealand-born DJ, Producer and MC has come a long way since arriving in Berlin with nothing but a dream and a backpack: From smashing warehouse raves, turning streams into fully-fledged dance-offs or casually mashing-up renowned dance floors, Fuckoff's relentless positive energy and refreshingly nonchalant style have earned her a serious hype and a loyal following. While channeling a distinctively youthful energy, DJ Fuckoff's roots go way back: Literally growing up at early Bush Doof's organized by her parents, electronic music has been integral from the earliest of ages. After cutting her teeth as a producer and MC on throwback hip-hop productions, her focus soon shifted to electronic music. While being thoroughly informed by previous generations of dance music, DJ Fuckoff's own take – as the name suggests – doesn't fear eroding genres, standards and stereotypes.
꧁ Yazzus
Ghana-born, London-bred, now Berlin-based Yazzus is a DJ/Producer with a love of high-energy, bounce-amplified dance music spanning different textures and tempos. Taking inspiration from the early 90's hardcore rave scene and other various sources such as video games, she has formed a hard and forward-facing contemporary sound, colliding fast techno, gabber, ghettotech and more. Since her move to Berlin, she has expanded and formulated her high-speed/laced-with-groove affinity by joining the seminal underground queer party Mala Junta as their latest resident. She has released on Mad Decent's sub-label Good Enuff, delivered a four-track rave-ready EP on Steel City Dance Discs and most recently the iconic Tresor Records, showcasing her modus operandi of black techno. You can even find her on remix duty for the likes of Aluna, Kelly Lee Owens, Baltra and GLOR1A.
꧁ Desire
Desire is a true electric diamond when it comes to making a crowd dance. She loves the energy of 90's trance, worships the power of ravy techno, and sometimes blushes for the cheesy of eurodance. A cocktail of atmospheres that only she has the recipe for and that we find in her productions. Emerging DJ of the French queer scene, she has notably had the opportunity to perform at the Sucre, Rex, Moulin Rouge but also in Europe at Renate, Paradise city festival and many others.
In parallel to her personal ascension, Desire creates "Us", a party/platform to enhance the visibility of trans and non-binary artists in the electronic scene.
꧁ Rafal S
Resident DJ of TimeShift Bologna, member of L.A. Link Academy and Link Academy Radio, Rafal S creates by taking inspiration from everything around him. A tireless supporter of research in the electronic music field, his DJ sets are built around past and present sounds integrating funk, hip hop, house, techno, breakbeat, and jungle.
————————-꧂
————————-꧂
ATTIVA LA NUOVA LINEA NOTTURNA N3 (Ponte Ronca – San Sisto) DA VENERDÌ A SABATO, PREFESTIVI E FESTIVI. FERMATA SAN SISTO.
Info sul sito Tper Bologna: 
https://www.tper.it/bo-n3
> Autobus 20 fermata "Pilastro"
————————-꧂
❋
– Please note that to gain access to the event it is MANDATORY to have a submitted online membership application. It must be done before the event. The card will be activated after application submission on the online Link platform (link above).
❋
Ingresso riservato ai soli SOCI in possesso di tessera AICS.
>>> Domanda Tesseramento Link 2.0: 
https://members.ugo.srl/signup/link
– Per accedere è OBBLIGATORIO avere effettuato domanda di tesseramento online prima dell'evento. La tessera sarà successivamente attivata dopo aver completato la domanda presso lo sportello di tesseramento online al Link.